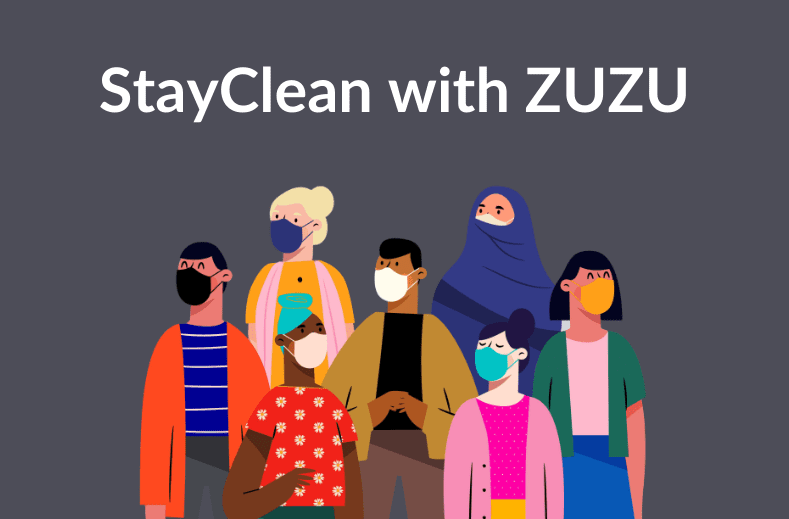 Before COVID-19, cleanliness was integral to creating a positive guest experience and consistently rated a top factor in hotel selection. Today, cleanliness can make or break a hotel's business. Recognising that sanitation and guest safety will influence booking decisions more than ever, global chains such as Hilton, Hyatt and Marriot have launched innovative initiatives to step up on hygiene promises. On the other hand, independent hotels might struggle to respond adequately with resource constraints.
With our latest StayClean initiative, ZUZU will help independent hotels protect guests and staff, and give travellers the assurance that our partners are safe choices. StayClean consists of 3 aspects – Educate, Execute and Inform.
Educate
Based on instructions issued by regulatory bodies such as the Centres for Disease Control and Prevention (CDC), World Health Organization (WHO), Ministry of Health Singapore and Thai Hotel Association, we have compiled the StayClean Guidelines – a handbook of essential hygiene, cleanliness and safety guidelines. The ZUZU team will distribute the handbook to all partners and ensure that hotels are properly trained to adhere to established safety protocols. Key topics include (not limited to):
Cleaning Guidelines
Equipment required for effective cleaning and disinfection

Preparation, cleaning and post-cleaning methods

Protective gear for cleaning staff

List of high-touch areas to clean
Guidelines for serving guests
Queue management

Seat management

Hotel front-desk and concierge processes

Housekeeping

Food & beverage
Standard operating procedures
Screening procedures for guests and employees

Managing unwell guests and employees
Hotel partners – please reach out to your ZUZU revenue manager for a copy of the StayClean Guidelines if you have yet to receive one.
Execute
Training and awareness is only the first step. The ZUZU team will also work with hotels to see recommended measures to execution. We'll provide ready-to-use printable checklists and templates so that partners can get a quick head start on procedures. These include
Schedule for cleaning and disinfection

Cleaning and disinfection log sheet

Temperature monitoring log sheet

Health screening form
ZUZU will also conduct audits to identify gaps that could result in hotels not achieving optimal sanitation standards. For hotels that lack required medical equipment and cleaning supplies, we'll assist with inventory planning and placing orders with our network of local vendors. Our StayClean Catalog of supplies (sourced at favorable rates) include:
Thermometers

Face masks

Gloves

Hand sanitizer

Disinfectant liquid

Disinfectant spray

Face shields
Hotel partners – please reach out to your ZUZU revenue manager for more information on how to place orders.
Inform
Finally, we'll communicate fulfilled requirements to OTAs and other distribution channels, so that travellers are informed about the hygiene measures in place and can confidently make reservations with our partners. Major OTAs have introduced campaigns that allow hotels to better expose related information. Promoted criteria include:
Daily disinfection of rooms and public areas

Temperature monitoring

Availability of hand sanitizers

Staff to wear gloves and masks

Provision of masks to guests
The ZUZU team will actively enrol hotel partners in these programmes to improve visibility and conversion.
As the industry readies itself for travel to resume, it's important that hotels do not take recovery for granted and comply with safety best practices. Otherwise, they will not only fall behind the competition but also put travellers in danger and risk reversing progress made in the crisis. 
We believe that by collaborating closely with our partners through StayClean, they can effectively overcome these challenges and make a strong comeback.