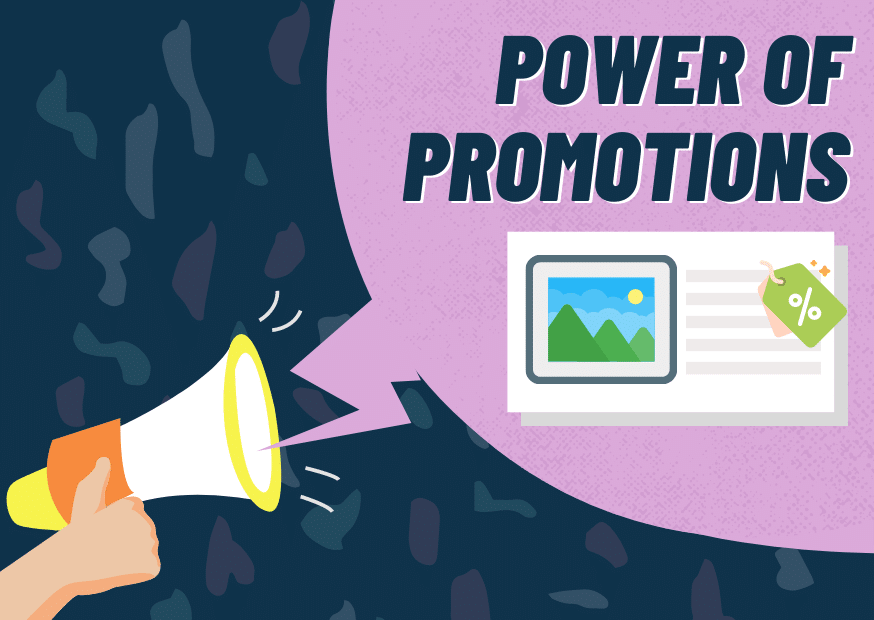 As the travel industry continues to get battered due to Covid-19, the minds at ZUZU are not taking this lying down. Instead, we continue to innovate by testing and refining all the tools that can help our hotel partners.
One of the key tools we constantly optimize is promotions. 
To the everyday user, promotions mean discounts; they're getting a savings on their booking, but more savvy revenue managers know that promotions are a form of psychological marketing – a way to nudge shoppers to make a booking.
Just dropping your room rates doesn't show any value. If a hotel were selling a room at $120 yesterday and $105 today, there is no way for shoppers to know that there was a $15 discount if they saw the hotel price on an OTA today, unless they were keeping track of your property's daily prices on a regular basis. This is where visual cues like price slash, thumbs up tags, big flashy fonts become very important and help draw more eyes by standing out from the crowd of hotels on OTAs. Of course, this form of marketing is not limited to the travel industry. Think about your favourite clothing retailers putting up 'Sale' signs to drive people to clear their last season's stock; or the last time you shopped online for a new gadget and clicked on the picture of that one phone with a 5% off tag.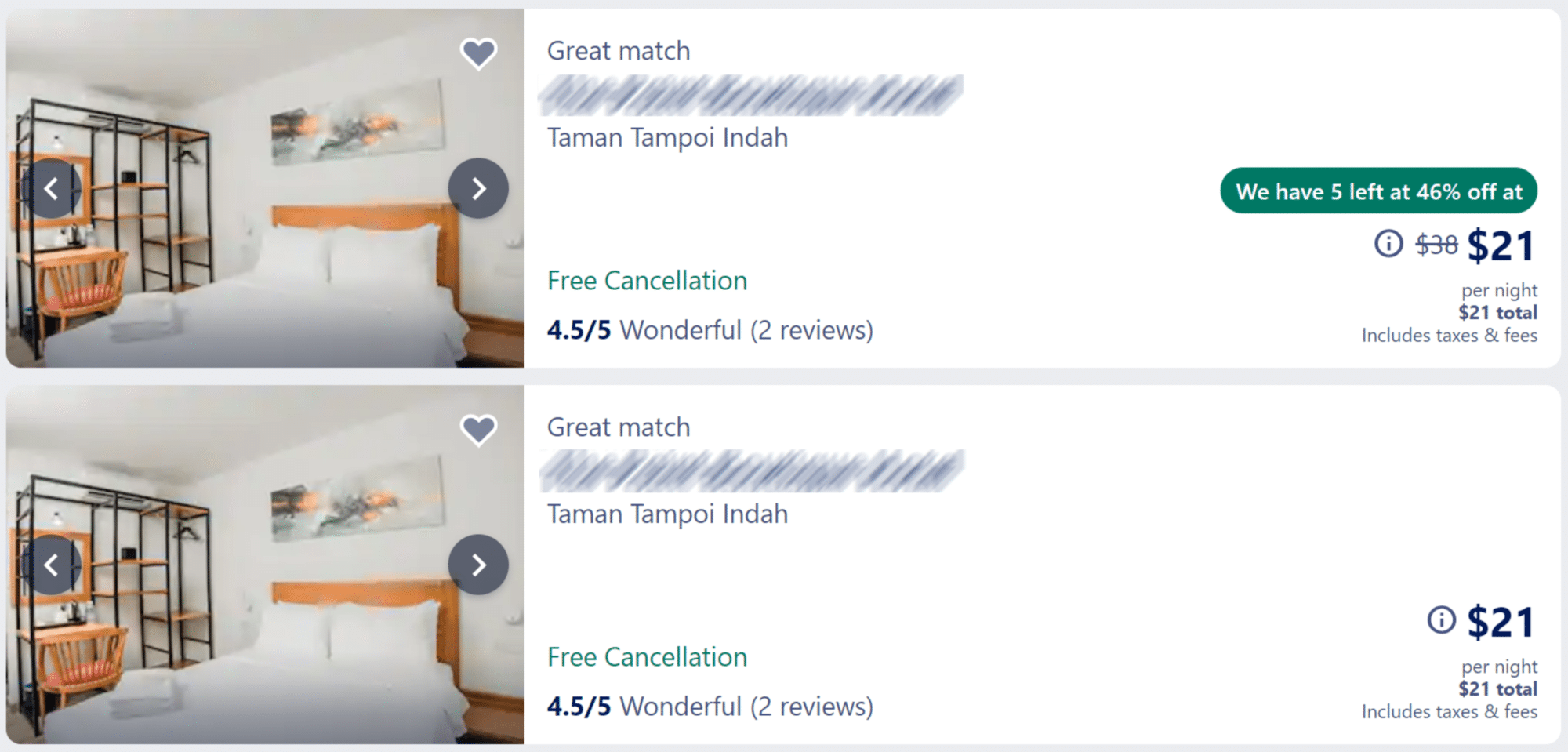 OTA listing showing a hotel with 'price-slash' vs. a hotel without 'price-slash'
At ZUZU, we use a suite of promotions for our hotel partners and tweak them according to the ever changing market conditions and shopper behaviour. These could include last minute deals, advance purchase deals and fenced deals (eg mobile deals, member rates, specific country rates). Not only do promotions help with converting shoppers to bookers, OTA algorithms also give higher preference to hotels with deals resulting in extra boost to the hotel sort order ranking.
Obviously, the key here is to figure out which promotions to run and when. To answer this we constantly run promotions tests on various OTA platforms. Using the insights gained from these tests, our Revenue Managers identify the best promotion to run for a specific OTA and the best time to do it. A long weekend coming up? We'd start focusing on an OTA that's strong within the domestic user base. An increase of mobile device penetration? We'd start pushing an OTA that's aggressively pushing their mobile app.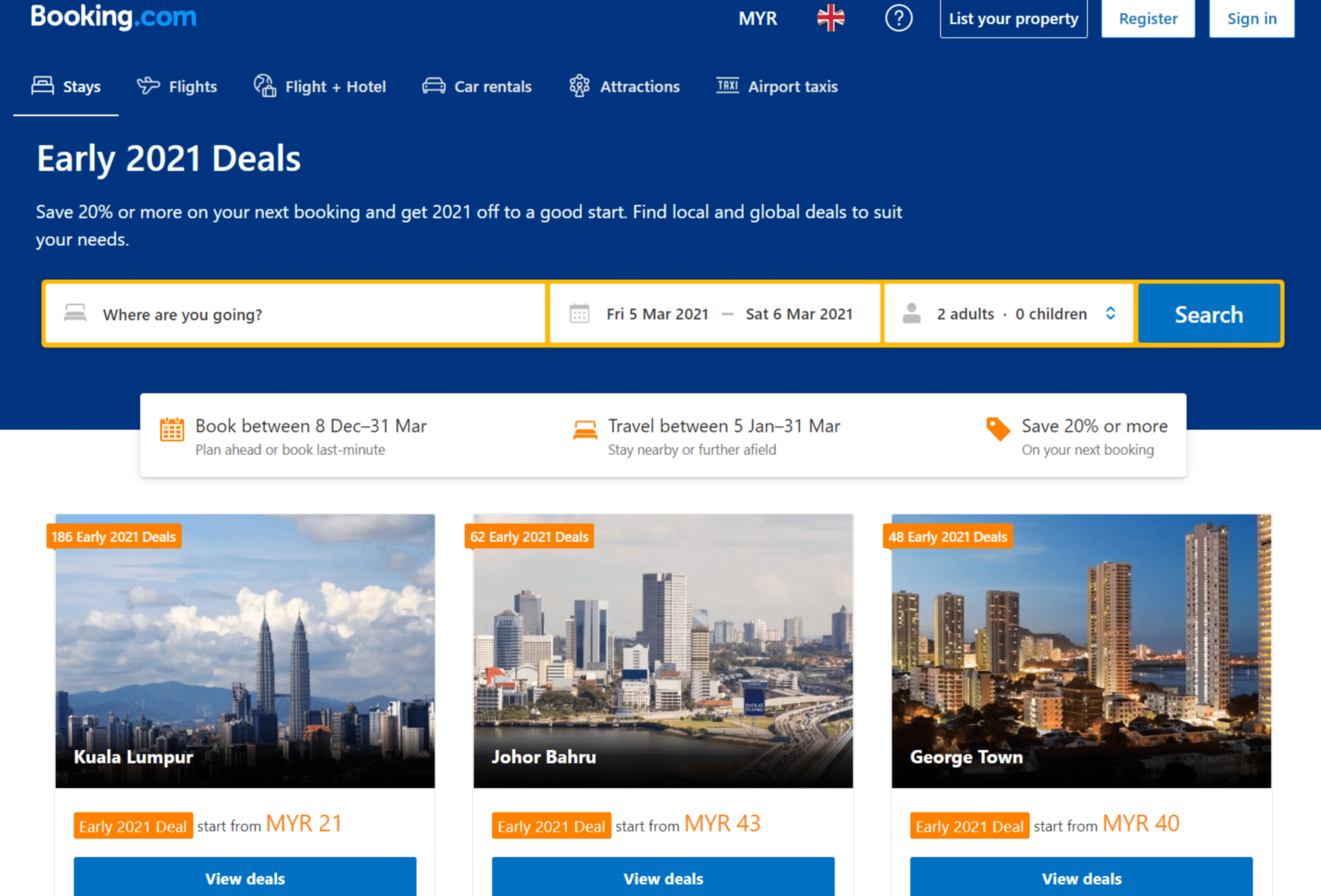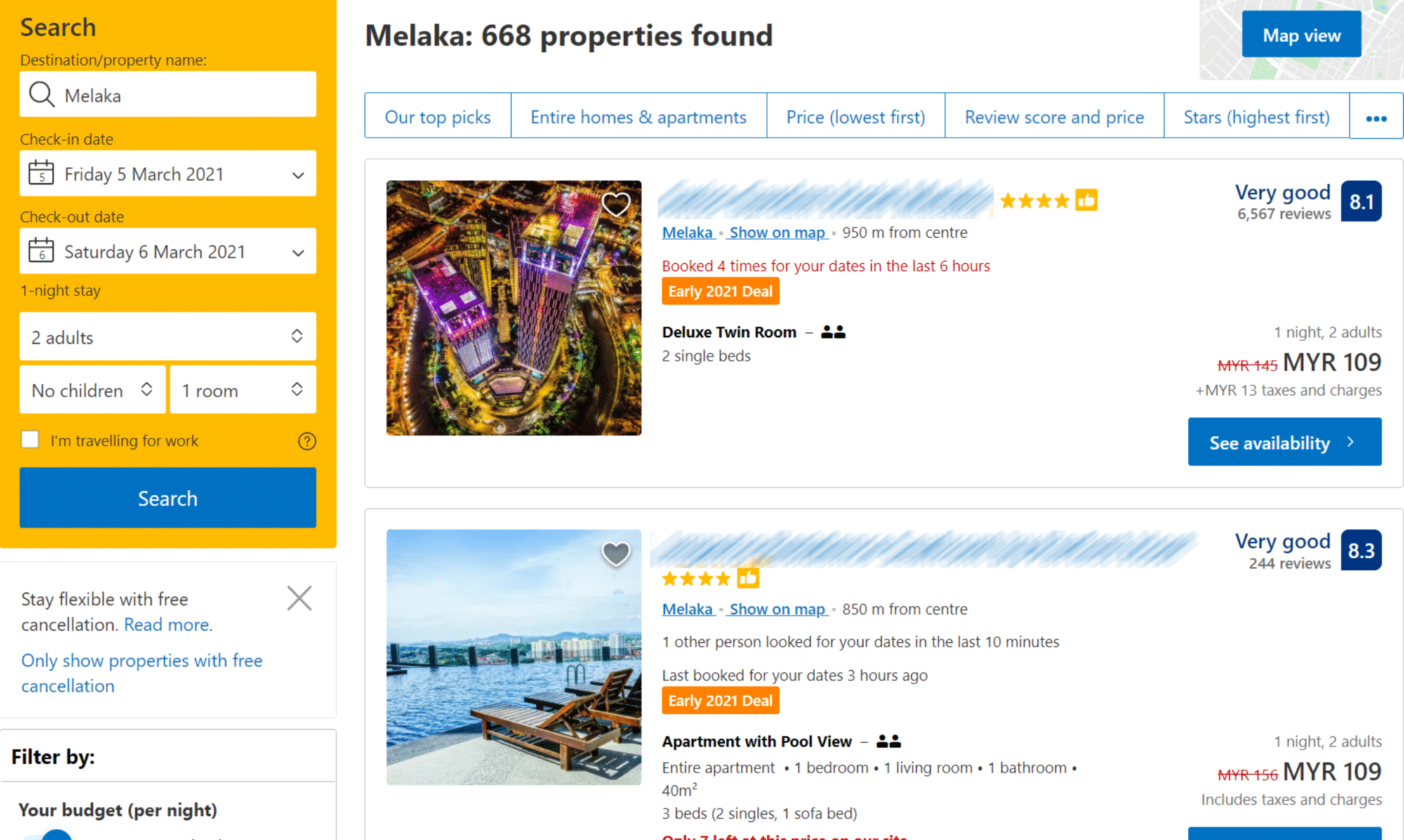 Example of a landing page on Booking.com for markets participating in their "Early 2021 Deals" campaign. Clicking into a specific city brings up all hotels which have joined the campaign.
One of the recent tests we conducted was to use OTA promotions to push longer Lengths of Stay at our properties in Indonesia. We ran this test in the early days of Covid-19 pandemic with the hypothesis that international travellers stranded in Indonesia awaiting travel approvals to return to their home country will need a place for a longer term stay. Concurrently, with work from home policies in place, domestic travelers are extending domestic travel stays. We wanted to make sure our hotels were set up and ready to capture this long-stay demand.
We identified partner properties in key markets and tested various promotional discounts and value-adds for long stays of 7 to 28 nights on online channels. We also updated content on online channels to showcase these long stay promotions. The results, as shown in the charts below, were outstanding.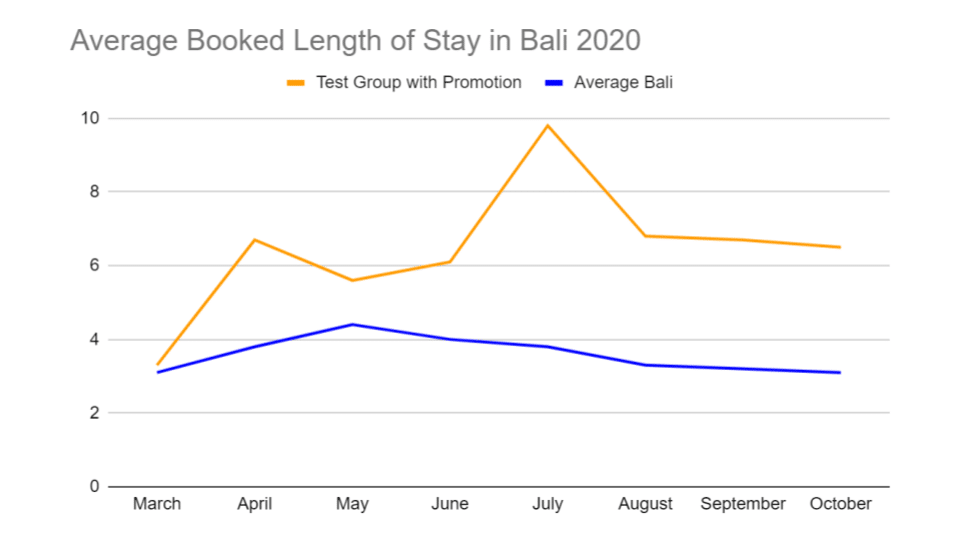 Average Length of Stay for Test vs. Control group in Bali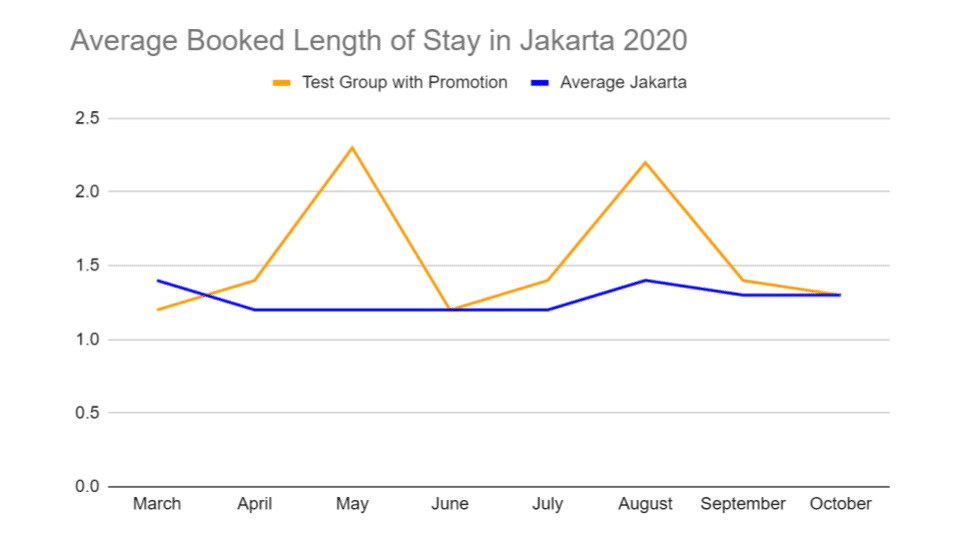 Average Length of Stay for Test vs. Control group in Jakarta
The test group enjoyed longer Lengths of Stay bookings from customers compared to the other properties in the same city. Given the results, we quickly rolled out these promotions to all qualifying hotel partners. This has not only helped our partners maximize RevPAR, but also reduced overhead costs from lower room turnovers. In fact, with base occupancy in place, this has also helped them increase rates on shorter stays.
Promotions are a powerful tool to increase online visibility, improve occupancy and maximize RevPAR. Hotels should not take a one-time "set and forget" approach when it comes to promotions. The ever-changing travel landscape and new marketing initiatives from the OTAs should be taken into account to constantly test and reevaluate the available suite of promotions. Our approach at ZUZU is to have revenue management and OTA experts strategically apply promotions to ensure an overall positive RevPAR impact on our partner hotel.
Let our ZUZU experts help you to maximize performance with this powerful tool.