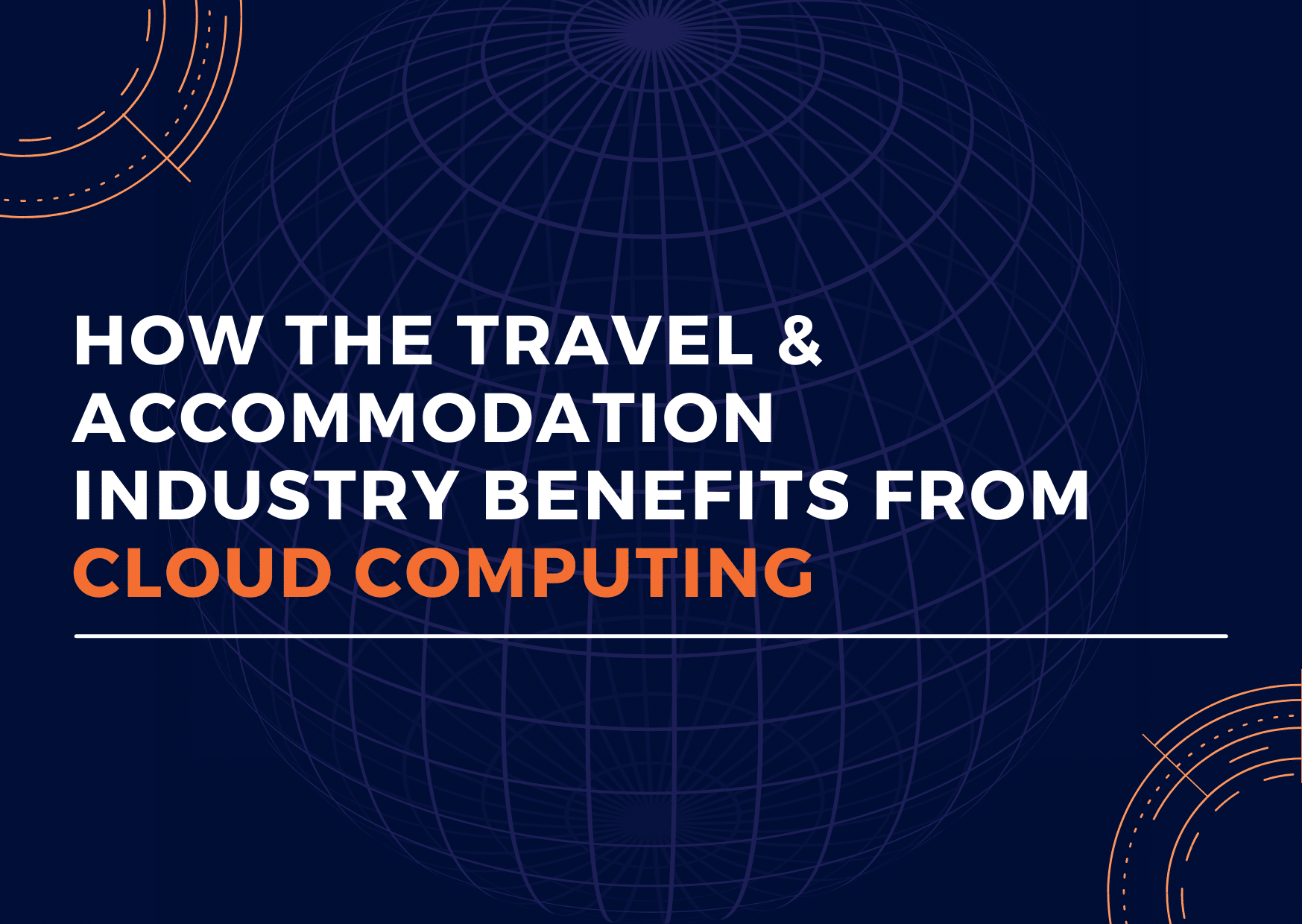 How the Travel & Accommodation Industry Benefits From Cloud Computing
Technology has been a key accelerator for growth and the hospitality industry has been leveraging it for decades. From Global Distribution Services  to Online Travel Agencies to Search Engines, travel has experienced a tremendous amount of innovation and still has room for more. In recent years the adoption of cloud computing  has led to a proliferation of technologies like
SAAS (Software as a service)
PAAS (Platform as a service)
IAAS (Infrastructure as a service),
These have helped bring in the best in software engineering practices, while simplifying the integration with various service providers e.g. payment gateways, content providers, online travel agencies. This enables travel companies from small startups to big behemoths to put together rich online experiences for the consumer, throughout the travel journey from planning their trip, shopping for the best prices to posting travel updates. This article focuses on the challenges the hospitality industry faces in the digital landscape and how cloud computing tools can help alleviate them.
Managing scale
Scalability and reliability are the core tenets of any e-commerce web site providing services to customers. This gets amplified in the travel space when there are deals to take advantage of. Every time a deal is announced particularly when it is a time bound deal, the traffic spike that ensues can take down the infrastructure of a site . This can impact revenue and the reliability of the company to provide a consistent stable user experience. Cloud technologies give hospitality companies the on-demand infrastructure scalability for the duration of the deal and the ability to scale down once the traffic ebbs.
Streamline Operating expenses
A B2C company in the hospitality space can be overwhelmed by the expense of maintaining large server farms to handle incoming traffic. The cost correlates directly to the amount of traffic which can be seasonal. The goal of any CIO is to improve the cost efficiency and this can be a challenge when maintaining on-premise infrastructure that is primarily fixed cost.
With its pay-as-you-go model, cloud computing is allowing companies to shift their IT CapEx to OpEx instead, this way there is no upfront investment needed for hardware, plus the cost savings by auto-scaling down during low traffic periods. This provides an avenue to take ideas from inception to production to scale at a fraction of the cost of managing large data centers.
Handling Payments
Typical travel  transactions that  involve payment systems require going through the PCI-DSS Compliance process to store personal  and credit card information, which can be an expensive and time consuming process. The cloud has enabled web service based payment platforms that are PCI compliant and can be easily integrated with any web site. This eliminates the need for the site to go through the PCI compliance process since the payment transactions are handled through the remote provider.
Companies that have a requirement to process payments through their systems are still responsible for the PCI-DSS certification. However this can be done by isolating pieces of infrastructure via separate accounts, network isolation, security roles as well as auditing  the flow of information  and changes in the system, all provided as salient features in the cloud ecosystem.
Speed of delivery
Consumers are also looking for faster downloads and page rendering times. Doing any kind of travel planning involves looking at heavy media assets in the form of images and videos that can slow down the site experience. Content Data Networks (CDNs) are now a feature in most cloud providers which allows travel sites to bring media assets closer to consumers. This reduces download times especially when sites are hosted in regions on the other side of the globe. Depending upon regions they support, companies can benchmark various cloud providers to see which one provides the best throughput.
Data, Analytics and Personalization
Personalization helps retain customer loyalty and provides an engaging user experience. To keep the consumer updated with the latest deals, price comparisons or plain old recommendations is a constant battle for a travel experience provider. To drive a personalized experience, cloud data pipelines can aggregate and analyze  vast amounts of data, for the number crunching needed to validate various hypotheses. This allows travel sites to test and validate various user experience models that focus on improving metrics like conversion, Monthly Active Users, Daily Active Users across devices.
Cloud providers also provide services that travel sites can integrate their real time clickstream data with to track consumer behaviour and react in real-time.
The road ahead
As cloud technologies mature, the service offerings are also addressing more complex problems. A good example is machine learning, the field has gained traction in the past few years with constant innovation happening in hardware as well as software. As model creation becomes more automated in the cloud, services like rate and revenue management, sentiment analysis, image recognition become easier to implement. AI and Machine Learning will be powering the next generation services and the cloud has only helped simplify their adoption.
By leveraging these cloud based technologies, the travel and accommodations industry can now provide richer consumer experiences while streamlining cost, thereby priming themselves for innovation and growth in the coming decade.
How can ZUZU Hospitality help?
At ZUZU we understand this is a lot to think about for independent hotels. Technology decisions are often complex and costly to make. This is why we provide our hotel partners with an all-in-one technology platform built on the latest cloud technology. Our platform includes simple to use PMS (Property Management System), rate management, channel management, reputation management and insight analytics products. With the technology platform taken care of by ZUZU, our hotel partners can continue to focus on delivering great guest experiences.